2800 E. Madison, Suite 206
Seattle, WA 98112
Phone: (206) 568-0062
Fax: (206) 325-0098
Email: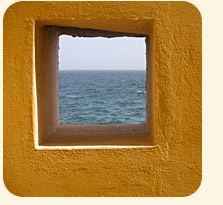 Resources and Writings
Publications (by Leland Shields)
Dream Work: Around the World and Across Time: An Anthology is a book that brings together compelling writings on dreams from the pioneers of Western psychology, modern psychotherapists, world religions and myths, and from great philosophers, scientists, poets, and more. Its wide range of selections can inform and inspire personal and group dream work, as well as offer ways we can engage with, understand, and interpret our own dreams and dreaming. For a link to website with more about the book, click here.
Koans as Myths Reflecting Individuation (The Jung Journal, Fall 2010) (PDF)
Twelve ideas about handling workplace conflict (PDF)
Nine ideas about managing workplace stress (PDF)
"Finding Freedom in the Midst of Pain," published in Northwest Dharma News (2006). I was invited to contribute an article on the application of Buddhist ideas to mental health counseling. (PDF)
"Finding a teacher in the real world," published on the Northwest Dharma Association website. Considerations in choosing a teacher in the Buddhist tradition, given the history of abuses by teachers in this country. (NWDA website)
"Healing from Experiences with Unhealthy Spiritual Groups and Cults: Treatment Using Myths and Folk Tales," written with F. Jeri Carter, Ph.D. This paper, published in the Cultic Studies Journal (2001) presents a group approach to treatment of cult survivors. (PDF)
Guided relaxation/ meditation exercises: Below you will find two audio files with sample guided exercises that can be used for stress reduction. They are intended as a starting place for further exploration; specific approaches can be tailored to fit the needs and styles of each individual.